Welcome to the In All Things Podcast, where we host conversations with diverse voices about living creatively in God's created world. Hosted by Justin Ariel Bailey, this podcast complements the creative content found at inallthings.org, the online journal for the Andreas Center at Dordt University.
Episodes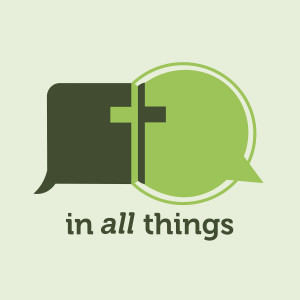 Tuesday Aug 29, 2023
Tuesday Aug 29, 2023
On this episode of the podcast, we talk with Dr. Mary Vanden Berg about her book Aquinas, Science, and Human Uniqueness: An Integrated Approach to What Makes Us Human. The conversation considers what makes humans unique in the face of a scientific culture (that tends to treat humans as mere animals) and technological advancement (that appears to reproduce intelligence artificially). Among the questions we discuss:
Are humans nothing more than advanced animals?
Is human intelligence of the same sort as the artificial intelligence we find in computers?
Can we base human uniqueness in "intellect" without diminishing those cognitive disabilities?
What does it mean to say that humans are a "body-soul complex"? Can we speak about a "soul" without diminishing the body?
What is the practical or pastoral significance of discussing human uniqueness?
Get the book: https://wipfandstock.com/9781725267770/aquinas-science-and-human-uniqueness/
Included music on this episode is "Strange Machines" from the Ruralists album Trying. Find lyrics and more here: https://www.fullyruralized.com/