Welcome to the In All Things Podcast, where we host conversations with diverse voices about living creatively in God's created world. Hosted by Justin Ariel Bailey, this podcast complements the creative content found at inallthings.org, the online journal for the Andreas Center at Dordt University.
Episodes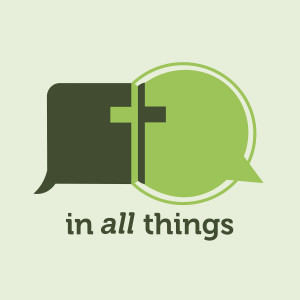 Tuesday Apr 25, 2023
Tuesday Apr 25, 2023
On this episode of the podcast, I talk with Dr. Jeff Liou about his new book Christianity and Critical Race Theory. There are few topics more contentious than CRT, but in this conversation, we simply seek to demystify the discourse, to understand CRT, and to ask where there might be openings and oppositions for Christian discipleship as we seek to do justice, love mercy, and walk humbly with our God. Among the topics we discuss:
What is CRT, and why has it become such a lightning rod? How can we demystify it to engage it in a meaningful way?
How does the CRT concept of "community cultural wealth" connect with a Christian account of creative diversity?
How does the CRT claim that "racism is ordinary" connect with the Christian doctrine of pervasive sin?
What should we make of the criticisms of CRT that it redefines the terms of racism to see racism in everyone and everything, that it is nebulous and totalizing, and that it creates a new sort of fundamentalism that is light on grace?
What are the greatest points of tension between Christianity and CRT?
How might this conversation connect for Reformed Christians, specifically?
How do we learn to see power, without power becoming the only thing we see?
Get the book: https://bakeracademic.com/p/Christianity-and-Critical-Race-Theory-Robert-Chao-Romero/436007