Welcome to the In All Things Podcast, where we host conversations with diverse voices about living creatively in God's created world. Hosted by Justin Ariel Bailey, this podcast complements the creative content found at inallthings.org, the online journal for the Andreas Center at Dordt University.
Episodes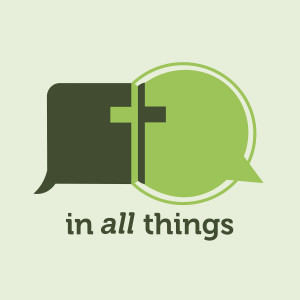 Tuesday Oct 04, 2022
Tuesday Oct 04, 2022
On this episode of the podcast, I had the special treat of interviewing my doctoral supervisor, William (Bill) Dyrness about his new book, The Facts on the Ground: A Wisdom Theology of Culture. I tell the story of how I came to study with Bill, and talk shop with him about our shared interest in theology and culture. Among the topics we discuss: 
Bill's story – which includes work as a missionary, study with Dutch scholar Hans Rookmaaker, theologizing about visual art, and theological reflection on numerous topics – what ties all of these interests together?
On why it is so important that we deal with "the facts on the ground" and learn to discern "cultural wisdom" as we engage the world in which we live.
On how we deal with the critique that in our desire to discern God's work within culture, we might be overly optimistic, giving God credit for the wrong things
On what criteria we might use to discern wisdom from foolishness.
On how Bill connected with the Kuyperian tradition, what he appreciates about it, and what he thinks we need to critique. 
The difference between cultural theology and public theology, and what he hopes culturally attuned theologians will give their attention to.
Get Bill Dyrness's new book, The Facts on the Ground: https://www.amazon.com/Facts-Ground-Wisdom-Theology-Culture/dp/1725299631
Get Bill's earlier book, Poetic Theology: https://www.amazon.com/Poetic-Theology-Poetics-Everyday-Life/dp/080286578X