Welcome to the In All Things Podcast, where we host conversations with diverse voices about living creatively in God's created world. Hosted by Justin Ariel Bailey, this podcast complements the creative content found at inallthings.org, the online journal for the Andreas Center at Dordt University.
Episodes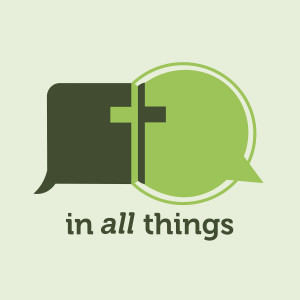 Tuesday Apr 11, 2023
Tuesday Apr 11, 2023
On this episode of the podcast, I talk with Dr. Alan Noble about his new book, On Getting Out of Bed: The Burden and Gift of Living. Getting out of bed may seem like a simple thing to do, but for many who struggle with mental affliction, getting out of bed is an act of faith and defiance against despair, a testimony to that fact that life is worth facing. Among the topics we discuss:
The difference between the categories of "mental suffering" and "mental illness" and why there might be a danger in over-relying on the category of mental illness
Why the younger generation in particular seems to struggle to get out of bed, and what might give them courage to do so.
How literature, especially The Road by Cormac McCarthy offers us an embodied answer to the question of getting out of bed.
Counsel for those who walk with loved ones who struggle with more debilitating mental illness
Hope for those who struggle to believe that the grace of Christ (rather than suffering) is the deepest reality
We hope that whether this is your testimony, or whether you walk with those who struggle to get out of bed, that you find this conversation helpful.
Get the book: https://www.ivpress.com/on-getting-out-of-bed
About Alan Noble: https://www.oalannoble.com/