Welcome to the In All Things Podcast, where we host conversations with diverse voices about living creatively in God's created world. Hosted by Justin Ariel Bailey, this podcast complements the creative content found at inallthings.org, the online journal for the Andreas Center at Dordt University.
Episodes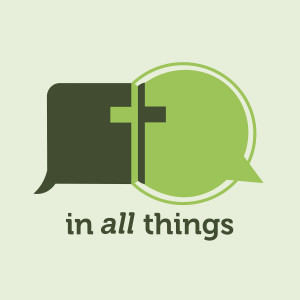 Tuesday Nov 01, 2022
Tuesday Nov 01, 2022
On this episode of the podcast, I speak with David Zahl about his new book, Low Anthropology. It's a conversation about the expectations we set on ourselves and others, and how recognizing and reckoning with human limitation, doubleness, and self-centeredness opens up space for both grace and growth. Among the topics we discuss:
How burnout, loneliness, and "us vs. them" are signs of a high anthropology
How low anthropology alleviates "imposter syndrome" and sets us free from the "fantasy self we are failing to become"
Why communities organized around vulnerability and weakness are healthier and more hopeful than communities organized around strength and success.
How low anthropology responds to contemporary phenomena like celebrity culture and cancel culture
How sermons, churches, and discipleship look different when we operate on the priority of the heart rather than the head.
Get the book: http://bakerpublishinggroup.com/books/low-anthropology/410250
Check out Mockingbird Ministries: https://mbird.com/