Welcome to the In All Things Podcast, where we host conversations with diverse voices about living creatively in God's created world. Hosted by Justin Ariel Bailey, this podcast complements the creative content found at inallthings.org, the online journal for the Andreas Center at Dordt University.
Episodes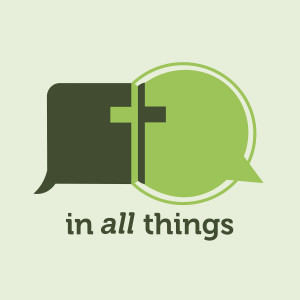 Tuesday Sep 26, 2023
Tuesday Sep 26, 2023
On this episode of the podcast, I talk with Dr. Kevin Hector about his new book Christianity as a Way of Life. The book is an unusual and illuminating approach to writing a systematic theology, explaining Christianity in terms of practices rather than merely an account of beliefs. Among the topics we discuss:
Why understanding Christianity as a way of life (including practices, beliefs, and experiences) requires a systematic theology
How to do justice to the diversity of Christian tradition while also emphasizing attention to particular traditions 
A practical doctrine of Sabbath that understands rest as more than just a cessation of work
A practical doctrine of creation that starts with a way of caring for creation as God's gift
The crucial practice of seeing God's image in others
Why our practices fail, and what we may hope as we practice Christian faith
Note: in the podcast, Dr. Hector references "tongsung kido" a Korean Christian practice of praying aloud at the same time as others.
Get the book: https://yalebooks.yale.edu/book/9780300244090/christianity-as-a-way-of-life/
Included music on this episode is "Before We Know" from the Ruralists album Trying. Find lyrics and more here: https://www.fullyruralized.com/