Welcome to the In All Things Podcast, where we host conversations with diverse voices about living creatively in God's created world. Hosted by Justin Ariel Bailey, this podcast complements the creative content found at inallthings.org, the online journal for the Andreas Center at Dordt University.
Episodes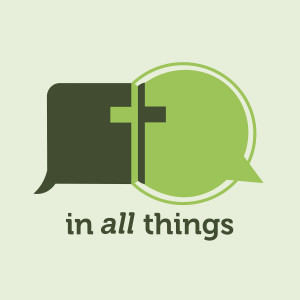 Tuesday Nov 15, 2022
Tuesday Nov 15, 2022
On this episode of the podcast, our guest is Dr. Esau McCaulley. Our conversation revolves around two books, his critically acclaimed book Reading While Black and his brand-new book Lent: The Season of Repentance and Renewal.
This thirtieth episode was special because we recorded it in-person in front of a live audience, who you may sometimes hear in the background. In any case, the conversation was an absolute joy, and you won't want to miss Dr. McCaulley reading from his book near the end of the podcast, a moment that brought tears to my eyes. Among the topics we discuss:
The connections between Dr. McCaulley's two books, one which introduces us to a vital interpretive tradition (Black biblical interpretation) and one which introduces us to a vital liturgical tradition (the church calendar). 
On how we can honor, inhabit, and integrate multiple traditions simultaneously with integrity
On how to read Scripture so that it can surprise us and can tell us what we don't already know
On what difference observing the liturgical season of Lent might mean for the disinherited
Get Dr. McCaulley's new book: https://www.ivpress.com/lent-fts 
More about Dr. McCaulley: https://esaumccaulley.com/ 
Read my review of Reading While Black: https://inallthings.org/exercising-hope-a-review-of-reading-while-black/