Welcome to the In All Things Podcast, where we host conversations with diverse voices about living creatively in God's created world. Hosted by Justin Ariel Bailey, this podcast complements the creative content found at inallthings.org, the online journal for the Andreas Center at Dordt University.
Episodes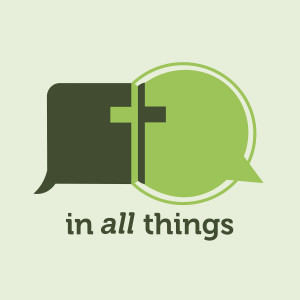 Tuesday Feb 14, 2023
Tuesday Feb 14, 2023
On this episode of the podcast, we interview poet Drew Jackson about his recently published collection of poems (God Speaks Through Wombs and Touch the Earth) in conversation with the gospel of Luke. Among the topics we discuss:
The role of imagination as a pastor and as a poet
How the Christian faith requires all of us to develop poetic imagination
The process of writing poetry based on the biblical text
Honoring the poetic voices that formed us in writing new poetry
The process of writing poetry for sound and playing with structure
The relationship of poetry and prayer
A highlight of this episode is when Drew reads two of his poems so that we can hear them in his voice. 
Get the new collection: https://www.ivpress.com/touch-the-earth
Get the previous collection: https://www.ivpress.com/god-speaks-through-wombs
Other poets and authors mentioned in the podcast:
Rainer Maria Rilke
Langston Hughes
Ta-Nehisi Coates
Kiese Lamon
Paul Louis Dunbar
Mary Oliver
Margaret Atwood
Barbara Holmes
Howard Thurman
Tony Hoagland
Sharon Old
Joey Graham
Jericho Brown
Mary Oliver
Elizabeth Alexander
Cheryl Sanders