Welcome to the In All Things Podcast, where we host conversations with diverse voices about living creatively in God's created world. Hosted by Justin Ariel Bailey, this podcast complements the creative content found at inallthings.org, the online journal for the Andreas Center at Dordt University.
Episodes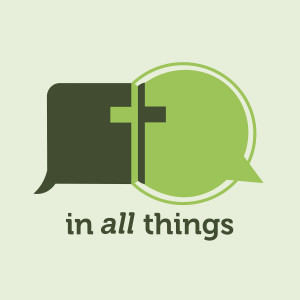 Tuesday Jan 31, 2023
Tuesday Jan 31, 2023
On this episode of the podcast, we talk with Cory Brock and Gray Sutanto about their new book, Neo-Calvinism: A Theological Introduction (Lexham Press). We know that our listeners come from many different theological traditions other than our own, and although this discussion may at times go into the weeds, the larger conversation is about what it means to work out of a historical tradition, retrieving while also reimagining. Among the topics we discuss:
What is Neo-Calvinism? What makes it "neo"? Is it broad or specific?
What does it mean to restore and renew instead of to "repristinate" a tradition?
How do we value the unique calling & perspective of a particular tradition while also recognizing the larger body of Christ? 
What does it mean to say that "grace restores nature"?
How do we answer the charge that "every square inch" leads to triumphalism, or even Christian nationalism? What's the difference?
What is the nature of our hope for "re-creation"? What do Neo-Calvinists believe about the age to come, the renewal of all things, and the "beatific vision" (encountering God face-to-face)?
We will also be running a series of reviews on the book, going chapter by chapter, which are available here: https://inallthings.org/
Get the book: https://lexhampress.com/product/224276/neo-calvinism-a-theological-introduction 
Cory and Gray's podcast, Grace in Common: https://podcasts.apple.com/us/podcast/grace-in-common/id1609942093